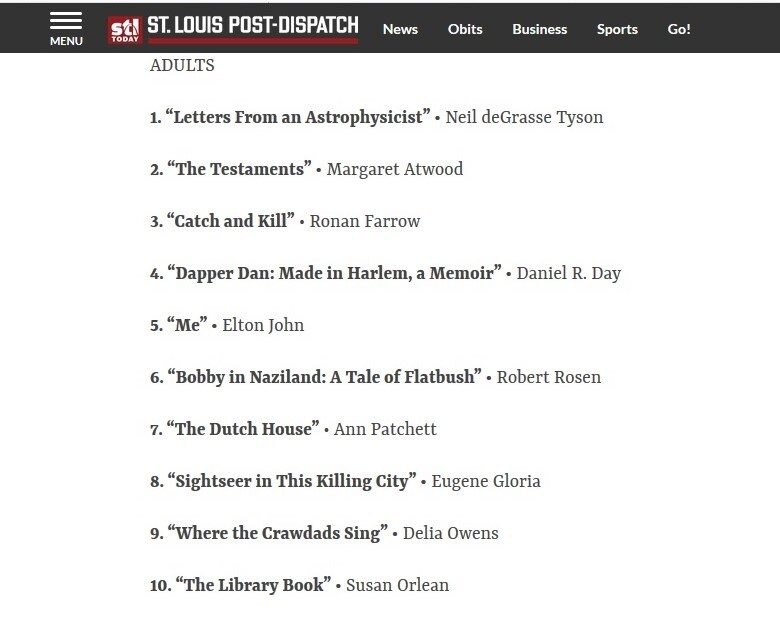 October 28, 2019
Yes, it was nice to see my name in chalk last week, in the window of Subterranean Books, in St. Louis, riding atop the store's weekly bestseller list, which also included Ronan Farrow and J.K. Rowling. But this week, it's become clear that Bobby in Naziland has reached an audience beyond a single bookstore.
The book is now number six, right below Elton John, on the St. Louis Post-Dispatch's list of bestsellers among the area's independent bookstores. It's the first time that one of my books has achieved bestsellerdom in a major metropolitan newspaper since Nowhere Man turned the trick in the L.A. Times, in September 2000. And yes, it's a genuine thrill to find myself sharing the list with Margaret Atwood, Neil deGrasse Tyson, Ann Patchett, and Susan Orlean.
Good company, indeed! Thank you, St. Louis!